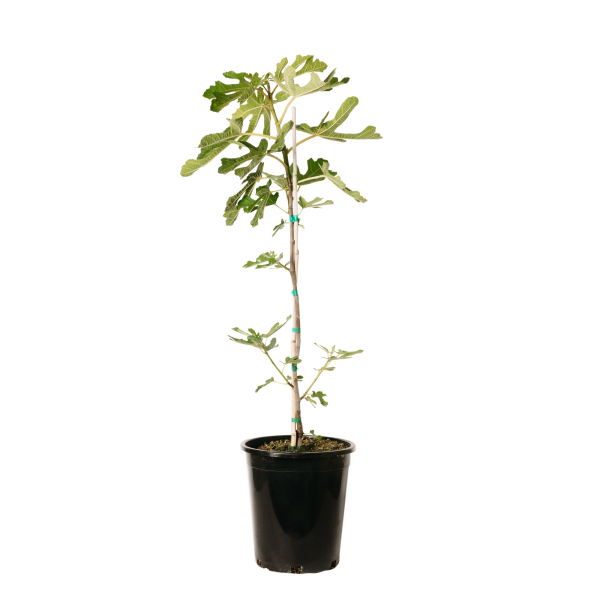 Black Mission Fig Tree
Ficus carica 'Mission'
$63.50
Black Mission Fig Trees are the most popular Fig trees grown here in California.
Single 5 Gallon pot
Excellent variety for cooking and baking or eating raw!
Dark purple skin and berry-pink flesh
Pick when deep in color and soft
Large, tropical-looking leaves, highly ornamental
Fig Trees fruit twice a year. Once in early summer and once in fall.
The first crop of the year is called the 'Breba', usually a small harvest
The second crop is the 'Main' crop and is usually the larger harvest
Black Mission tends to have less fruit splitting than other varieties
Easy to grow
USDA zones 7-10
Full Sun to Part Shade
Find your USDA growing zone
In stock
Care Tip :
GENERAL CARE INSTRUCTIONS: Water regularly until it becomes established. Takes partial to full sun and requires pruning once a year to to help promote new growth in the spring.
Due to Extreme Heat across the U.S. we strongly recommend some locations defer shipping until weather permits. *Please leave a note at checkout if you wish for your order to be held until weather cools down.
+
Be the first to know about
NEW Products,
Sales and Promotions
Call Now Button